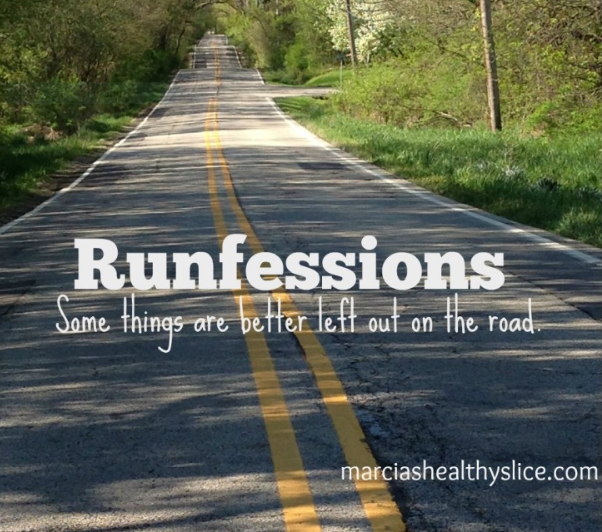 I'm stepping into the Runfessional this week with my friend Marcia (
Marciashealthyslice.com
).
The first thing I must Runfess is that
it has been a month and 10 days since I've stopped physically going in to work and somehow I thought I would have so much more time on my hands to ramp up my running and fitness routine. That did not happen.
We work from home!
Since I have been working from home, I've probably logged more hours than I would have if I were to go to work every day. I think this is in part to feeling like I have to check e-mails at all hours of the day (and night). One might think that working from home would provide more of a work - life balance, but I assure you it does not. Of course it could be that I'm just doing it all wrong. I need to learn to "shut it off" at a certain time.
I Runfess that since we've had the stay at home orders, I've felt guilty driving to my favorite trail to run so I've just been running a loop near my home which is basically all hills. I'm hoping this will eventually work to my advantage (and NOT wreak havoc with my IT band).
I'd also Runfess that I have not participated in one Medal Monday this year, not one! By the time March rolled around I figured I had the entire year ahead of me to pick and choose some races I wanted to run. Turns out, that might not be the case. I'm kind of wondering if I will even earn a medal in 2020! For this reason, I Runfess I may do an Instagram story this week on Medals and show some of my collection from years past ( just for old times sake...lol) so tune in!
And lastly, I have to respectfully Runfess that it makes me a little displeased, I guess you could say, that people on social media are expressing their displeasure about not being able to go to Disney (or insert other vacation, but I follow a lot of Disney people so it's been mostly Disney), or a certain race, or concert, etc. The post usually starts out with something like "I should be at Disney this week......."
I get it, we all get it. No one is happy that their vacation or race or event got cancelled, but I would feel mighty uncomfortable broadcasting my displeasure over something like that that is not essential when there are people out there that can't even afford to go on vacation or sign up for a race because they've lost their job or worst yet lost a family member.
While some people are saying I should have been at Disney this week. Other people are saying My mom should have been alive this week.
Is this too heavy for for a running blog post? Did it get my point across?
Are you working at home? If so, how are you finding that balance? -M